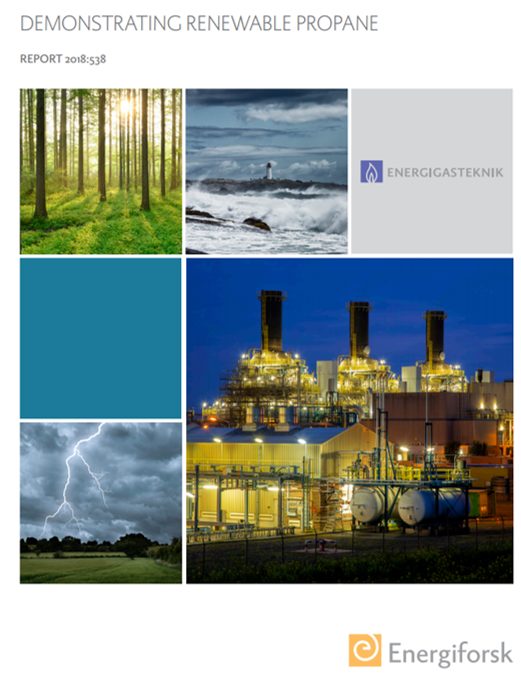 The latest report from BioFuel-Solutions AB, a subsidiary to Hulteberg Chemistry & Engineering, is now available online!
Demonstrating Renewable Propane
"There is a significant infrastructure in the world for using liquefied
petroleum gas (LPG). The fuel is used in many applications, spanning
from heating to chemical processes as well as a vehicle fuel. To be able to
use this infrastructure also after a transition from fossil to renewable
sources, a technology for producing LPG from such resources (glycerol,
cellulose etc.) is being developed. This report summarize the
construction and operation of a pilot plant converting glycerol into LPG.
But also report the progress made in turning cellulose into a LPG
feedstock."
The project evaluated the production of LPG from renewable sources and was made possible by BioFuel-Solution along with financial contribution from the Swedish Energy Agency (Energiforsk) as well as Calor Gas and SHV Energy.
Do you want to discuss the report? – contact us at info@hulteberg.com